Be on guard
Projection 3:13 min, Sound
Animation, editing, effects: Alica Khaet
Sound: Joanna Schulte
2022
The audiovisual installation "Be on your guard" was created in collaboration with sound artist Joanna Schulte during their joint residency at Kunstverein Röderhof e.V. in March-May 2022. Caused by the war in Ukraine, the animation work critically processes seemingly personal themes such as "violence in relationships", "partnership", "intimacy", "physicality", "individuality", "birth", "threatening and fear" with a pinch of painful irony.
About Alica Khaet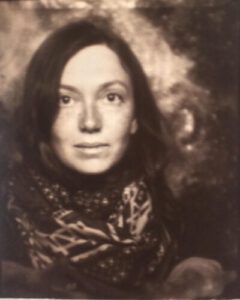 Alica Khaet was born in 1988 in Rostov-on-Don, Russia. In 2006 she emigrated to Israel, where she studied at Bezal'el Academy for Art and Design in the department of animation (animated film) in 2006-07. In 2009 she came to Germany. Since 2009 she lives and works as an independent artist, performance artist and animation producer in Halle Saale.
Alica Khaet studied at Burg Giebichenstein Kunsthochschule Halle from 2011 to 2018 and graduated with a diploma. She also completed a semester abroad at the Academy for Architecture, Art and Design in Prague, Czech Republic in 2015.
Her work has been supported and awarded by Frauenmuseum Bonn, Kunstverein Röderhof e.V. and Kunststiftung Sachsen-Anhalt, among others, and her works are included in the public collections of the Haus der Geschichte der BRD and Hennebergisches Museum Kloster Veßra.