Cycle of Violence
Film, 6 min, VR-Googles
Voice"Bunny": Teresa Riemann
Music: Tim Wollmann
Sound: Samuel L. Schwenk
4G Mixing: Vincent Merfort, Samuel L. Schwenk
Filmuniversität Babelsberg, 2021
With the Cycle of Violence project, Felicia Bergström tries to understand the mechanisms behind violent abuse in intimate relationships.
The work focuses mainly on the abuser in a relationship rather than the victim. In this case on the female character called Bunny. It is an attempt to understand why she becomes violent and how she then justifies her behaviour to herself. When she finds a legitimate reason for her harmful behaviour, she allows it to be repeated over and over again. In Bunny's case, she sees herself as a victim and feels that she must and has the right to defend herself. She neglects her own responsibility in what is happening and instead puts it on the other party, in this case the viewer.
About Felicia Bergström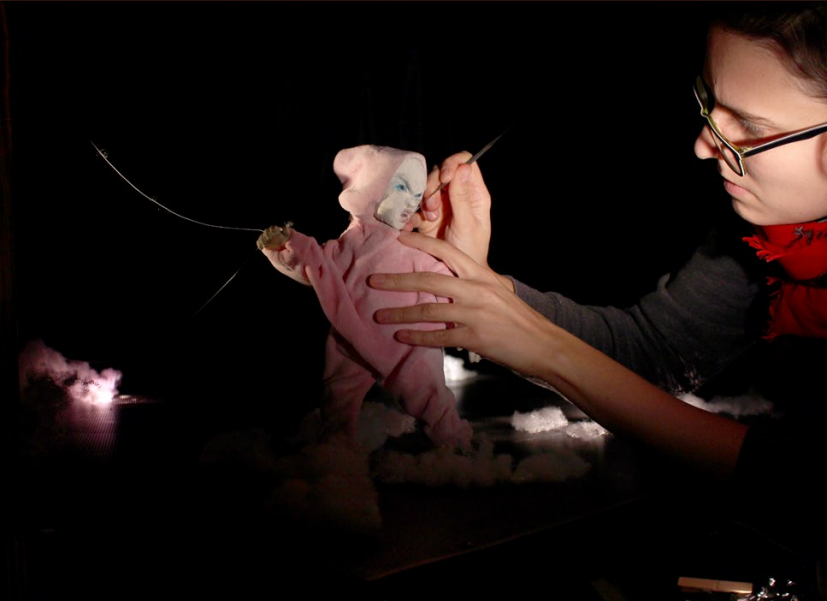 Felicia Bergström, born in Sweden, is a Berlin-based artist, animator, director and filmmaker. She is currently following an MA in direction for animation at Filmuniversity Babelsberg Konrad Wolf. Within her artistic practice, she creates various types of audiovisual projects that have been exhibited at many major international festivals. With works ranging from full room walk-through video installations and live performances to classic narrative and experimental animated short films for the single screen and virtual reality, she seeks to explore and expand the boundaries of the moving image.