Scattering.
Stop motion, 3:25, projection, construction from wooden slats
Stop motion: Yvonne Brückner
Room installation: Yvonne Brückner and Simone Fezer
2021
"scattering." is a work of projection and spatial installation. Structures of light and shadow tumble, stumble, fall, play, give birth to themselves anew, dissolve and dissolve each other. Or transform themselves. Everything is a bit wobbly. Sometimes the shadow formations sound like figures, machines or architecture. Columns push their way into the picture from the sides, only to collapse again the next moment. It is an uncertain process. A seemingly anchored -at least bolted- physical structure in the foreground with its reassuringly constant body shadows becomes a co-player of the changing structures. Sometimes supporting, sometimes perhaps disturbing. But even this structure is not immune to the processes of light and shadow, for at times its contours also become lost.
About Yvonne Brückner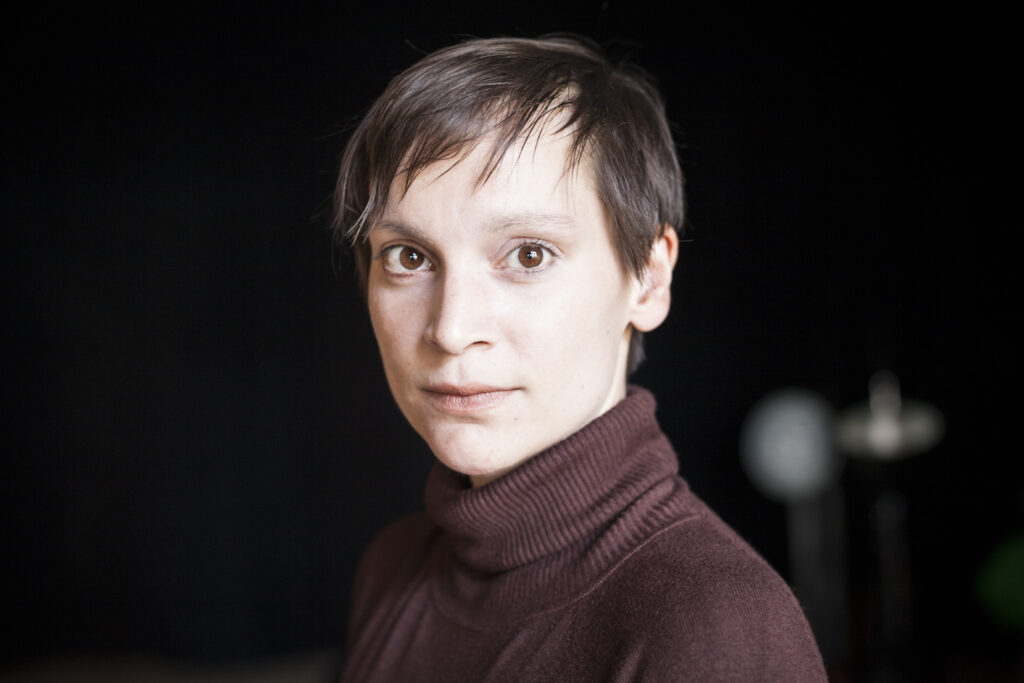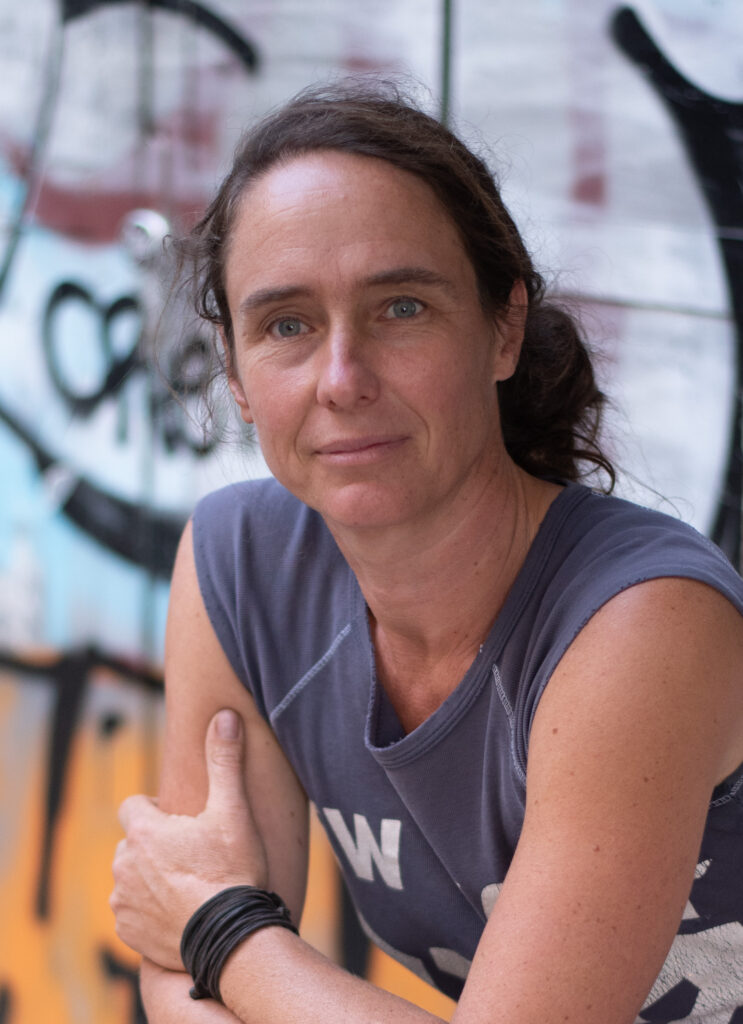 In her work, Yvonne Brückner moves in border zones between spatial works and (animated) film. After training as a ceramist, she studied fine arts at Burg Giebichenstein in Halle (Saale). In addition to participating in solo and group exhibitions, she is involved in interdisciplinary projects in the fields of performance and puppet theater. Her works have been awarded the Frechen Ceramics Prize, the Nassauische Sparkasse Sponsorship Prize and the Art Prize of the Saalesparkasse Foundation. Furthermore, she received a working scholarship from the Kunststiftung Sachsen-Anhalt at the ISCP New York and a graduate scholarship from Burg Giebichenstein. Since 2013 she has been teaching at the Städt. Fachoberschule für Gestaltung in Munich and is a member of the Ateliergemeinschaft kunstrichtungtrotha in Halle. On the present work "scattering." she collaborated with Simone Fezer.