Rideau
Film, 3:03 min, screen, column, sound
2022
"Rideau" is a video and sound installation, presented during the exhibition "Et Refleurir Vos Tombes" at the old aluminium factory in Martigny (CH) in 2022. It is part of the theme " La Fin Est Proche" gathering the tapestries, the graphic novel "FUZZ MODERN" and the installation installation "En-Pire" which will be presented in 2024 at the Manoir de Martigny (CH).
"Rideau" is a generic term for a curtain, which symbolizes the end of the world. The installation presents snapshots of life that highlight the most significant moments of the world's history, each containing one or more unsettling elements that offer a deeper level of interpretation. As you engage with the installation, the sounds and visuals immerse you into a surreal and eerie experience that is both captivating and unsettling. The credits for "Rideau" acknowledge the contributions of the different participants and express gratitude to those responsible for bringing the installation to life. The exhibition was a testament to the power of art and creativity in confronting and exploring difficult topics, leaving a lasting impression on all those who experienced it.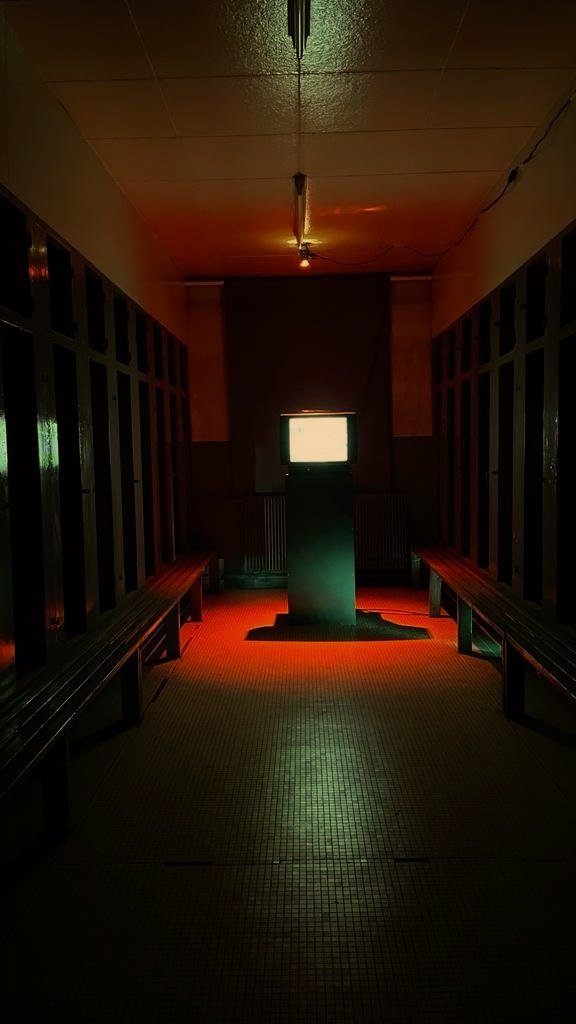 About Alain Bardet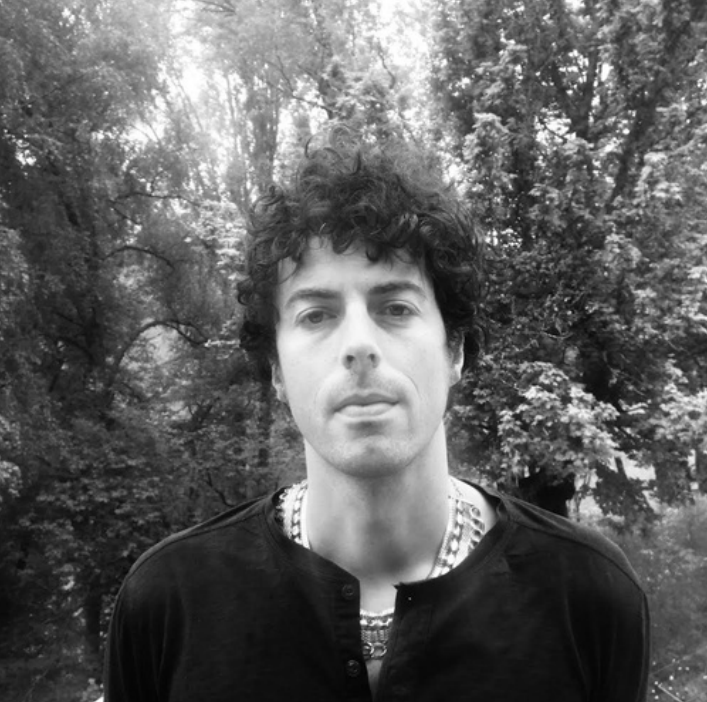 As a visual and sound artist, he has a deep-seated concern for ecological issues and the potential apocalyptic consequences of our actions. Through my ongoing work on FUZZ MODERN and previous artistic endeavors, he has decided to devote all of his future work around this theme of "La Fin Est Proche," ("the end is near") using his art as a means to question and explore our ability to survive in a rapidly changing world. Through my creative impulses, I seek to provoke thought and encourage action towards a more sustainable future. By taking a stand on these issues, I hope to inspire others to join in the fight against climate change, social inequality, and other forms of injustice that threaten our world's survival. Overall, his dedication to this issue through my art is a powerful reminder of the urgent need for collective action for a more sustainable and just future.
Graduated in Narrative Art in 2009, Alain Bardet publishes in 2017 his first graphic novel "Forban" published by Le Lombard. The collaboration with screenwriter François Troukens, known to have been "Public Enemy No. 1", he made a noticeable entrance on the French-language comic scene. This first book will betranslated successively into Spanish and English.
Meanwhile he appears in the rock band Robber Joy as guitarist and composer. A band with which he played in many halls of French-speaking Switzerland. In 2020, he published "Kaleidoskop", the first two episodes of FUZZ MODERN, a post-apocalyptic soap opera adventure featuring two heroines who pursue a quest for revenge.
These narrative works have the particularity of integrating didactic pages where you can learn tips for surviving the apocalypse. These first two episodes were the subject of a personal exhibition at DOCKS, Lausanne.
In 2021 in the midst of the covid crisis, Alain continued the FUZZ MODERN adventure thanks to
a research grant that allowed him to develop this universe no longer as a adventure in paper format but as a total work of art that can be told through a multitude of mediums such as music,
film, animation or installation.
Some pieces of this work have been the subject of public presentations, notably at the Manoir de la Ville de Martigny and the old aluminium factory of Martigny. Alain Bardet is one of the founding members of the Villa Mirage project, led by the association Avocat Studio and award winner of the 2022 Fonds Transformation.